Spotify is a Swedish audio streaming and media services provider founded on April 23, 2006, by Daniel Ek and Martin Lorentzon. It is one of the largest providers of music streaming services with over 406 million monthly active users, including 180 million paying subscribers as of December 2021.
Spotify is listed on the New York Stock Exchange in the form of American Depositary Receipts. Let us see the overview of Spotify before moving on to Spotify Organization Structure and Function.
Overview of Spotify
Spotify offers digital, copyrighted music recordings and podcasts, including more than 82 million songs, from record labels and media companies. As a freemium service, basic features are free with ads and limited control, while additional features, such as offline listening and ad-free listening, are offered through paid subscriptions. Spotify is currently available in over 180 countries (as of October 2021). Users can search for artists, albums, or genres, and create, edit, and share playlists.
Spotify is available in most countries in Europe, the Americas, India, and Oceania, and in 184 markets in total. The service is available on most modern devices, including Windows, macOS, and Linux computers, iOS and Android smartphones and tablets, AI-enabled smart speakers such as Amazon Echo and Google Home, and digital media players such as Roku.
Unlike physical or download sales, which pay artists a fixed price per song or album sold, Spotify pays royalties based on the number of times artists stream relative to the total songs streamed. Spotify distributes about 70% of its total revenue to rights holders, who then pay artists based on individual agreements.
According to Ben Sisario of the New York Times, about 13,000 of the seven million artists on Spotify received $50,000 or more in payments in 2020.
Also Read- Fitbit Marketing Strategy: An American Brand That Makes The Best-Selling Fitness Tracker
Spotify Organization Structure and Function
Spotify Technology S.A. has an N-shaped organizational structure. This type of corporate structure is based on the key principle of sharing and integrating knowledge throughout the music streaming company and its activities. Spotify's structural features were developed based on this principle to drive operational efficiency.
In line with CEO Daniel Ek's goal to grow the company rapidly around the world, this corporate structure makes the company's workforce flexible enough to provide flexibility in adapting operations to old and new challenges of international expansion.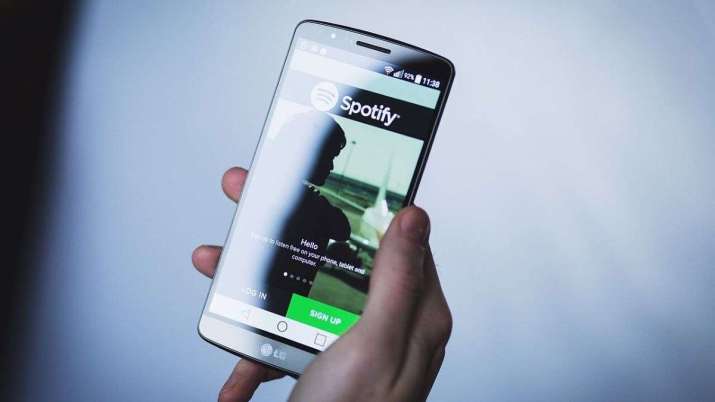 A key feature of Spotify's N-form corporate structure is the sharing and integration of knowledge within the company and its members. Employees are grouped into "squads," which in turn are grouped into "tribes" to maximize the benefits of pooling related knowledge and skills and to arrive at new insights of higher value to the digital content platform company. Another structural feature of the organization is the existence and use of permanent and temporary groupings of Spotify employees for the purpose of operational development and improvement. Thus, there are groups in the corporate structure known as "guilds." They are composed of employees from different groups or tribes and share certain commonalities, such as programming language, music interests, or variables related to improving Spotify's value chain and core competencies.
Spotify's organizational structure supports management approaches that emphasize the value of each employee. Corporate headquarters, human resources managers, operations managers, and other executives employ strategies and tactics that consider the valuable contributions of employees, such as ideas for new features and functionality of the company's music streaming apps for mobile and non-mobile devices. This feature of the company's structure goes some way toward employee recognition, which is essential for encouraging employees to embody Spotify's corporate culture. Considering the need to share and integrate knowledge, the organizational chart of the online content streaming company also provides horizontal lines of communication and interaction in its organizational structure.
This factor structurally supports the actual dissemination of knowledge between workgroups at Spotify, e.g., knowledge about new cultural trends affecting music consumption in regional markets. To facilitate the integration and sharing of knowledge, Spotify's organizational structure provides for managers and executives to be highly involved in the development of the music streaming business.
For example, managers are involved in permanent or temporary project-based working groups, such as for mobile app development, which emphasizes the value of each employee and the perspective of equality. Based on this structural system, Spotify's corporate structure has a strong heterarchy.
Even though there is centralization through the corporate headquarters, this heterarchy involves the transience or shifting of positions and roles of individuals in management and leadership. In this aspect of Spotify's organizational structure, an employee might be a member of one group in a mobile app development project while serving as a consultant to another workgroup.
Major Takeaways of Spotify Company Structure
This case study on Spotify directs attention to the relatively uncommon application of the N-form corporate structure. This application contrasts with other multinational firms that tend to exhibit a hierarchical structure of the unitary type. Spotify understands the beneficial characteristics of its organizational structure. This understanding is notable in the music streaming company's flexibility to adjust to current business needs in the international on-demand digital content market.
Conclusion
The structural analysis uncovers the relationship between Spotify's corporate structure and the application of agile software development. Flexibility is a critical factor for integrating music market nuances into the company's growth and expansion strategic plans.
---
#spotify #spotify company #spotify company structure #spotify functions #spotify startups #spotify growth #spotify business strategy